I have always been fond of nature. It probably stemmed from my childhood days spent looking at the bright blue sky, of intently watching the leaves and weeds swaying in the wind, at the brightness of our little garden filled with flowers and bees, of listening to the songs of the birds, of the feel of the gale in the middle of the day, even the moss on plant pots and the ants crawling up the concrete walls. They were all so fascinating to me and I felt that they have always been there and will always be in existence. I felt that these things are eternal and have always felt like an innate sort of distant memory I had in me, tucked away somewhere deep inside me. They spoke to me in a way I could not understand. But now, I felt their presence every day. Even though I have some rather unpleasant days, it is to these beings that I draw strength from, plus the warmth of love and home.
Embroidery feels so much like one of the things I love – nature and home.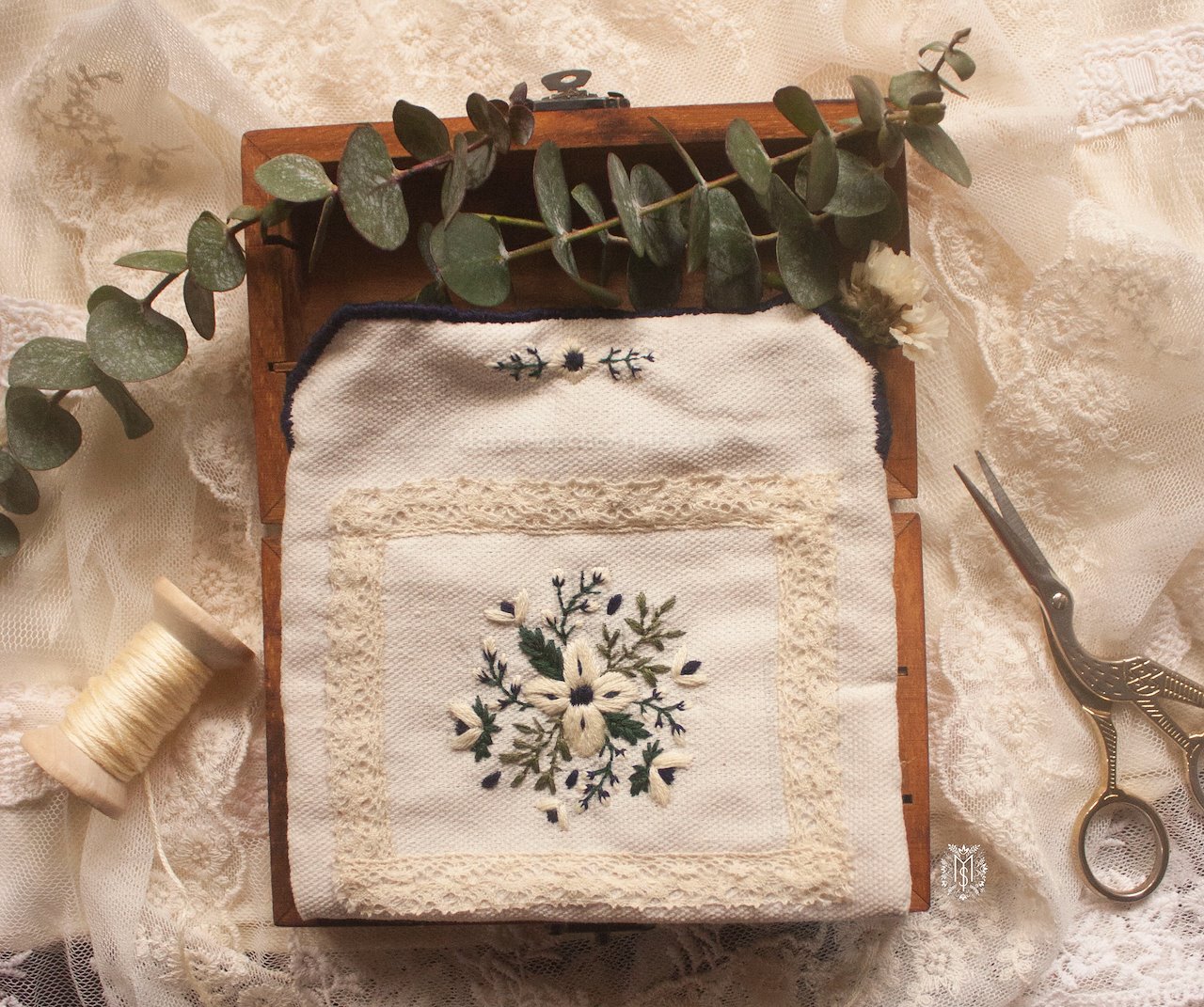 Inspired by the light of the moon, of midnight oceans, cool mornings, delicate lace in the light, dainty teacups and cozy afternoons.