Send love to dear fellows with these special Christmas gift tags made in the Yuletide cheer.
Made with thick specialty board with gold foil. Best when notes are written with ballpoint pen. Includes gold strings for tying on gifts.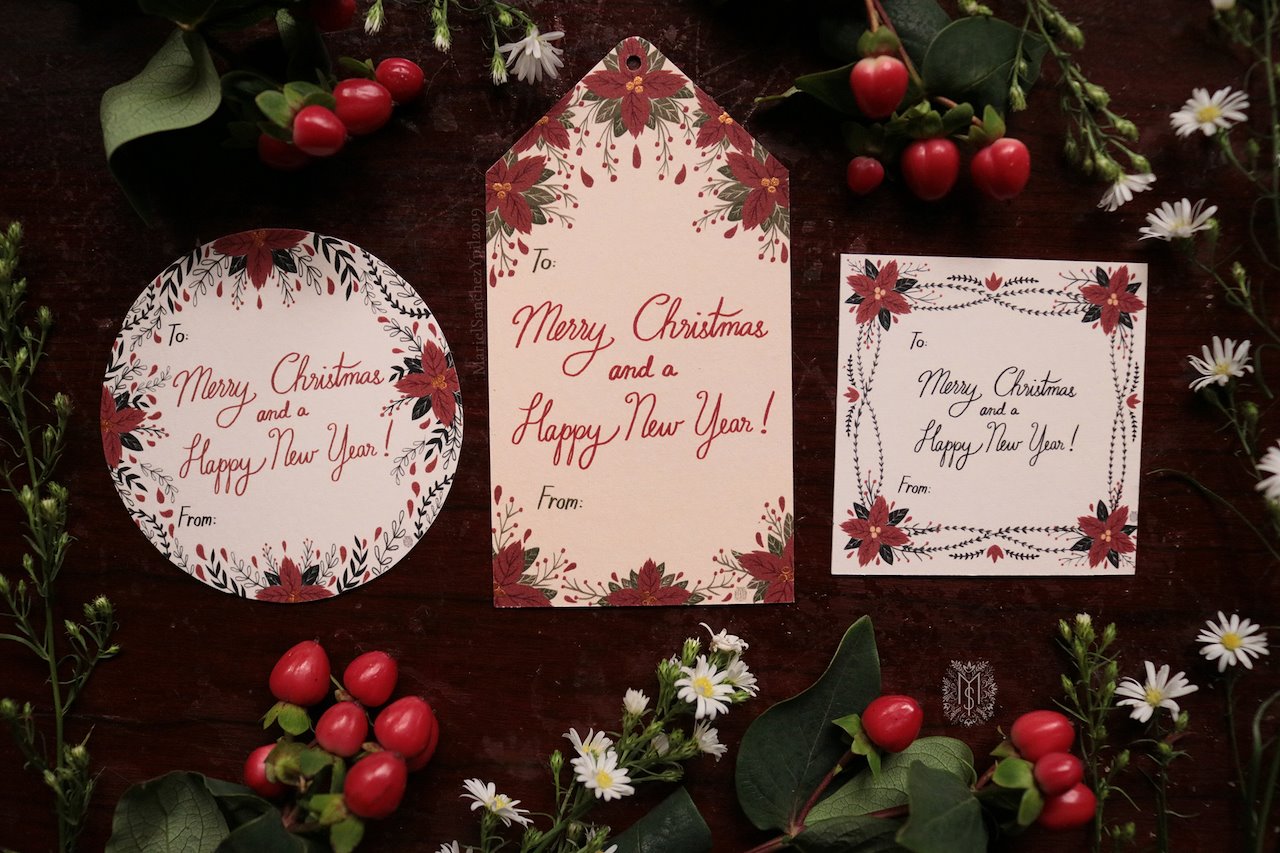 Christmas gift tags for 2019, focusing mainly on the warmth and coziness of red flowers that is associated with the Yuletide season.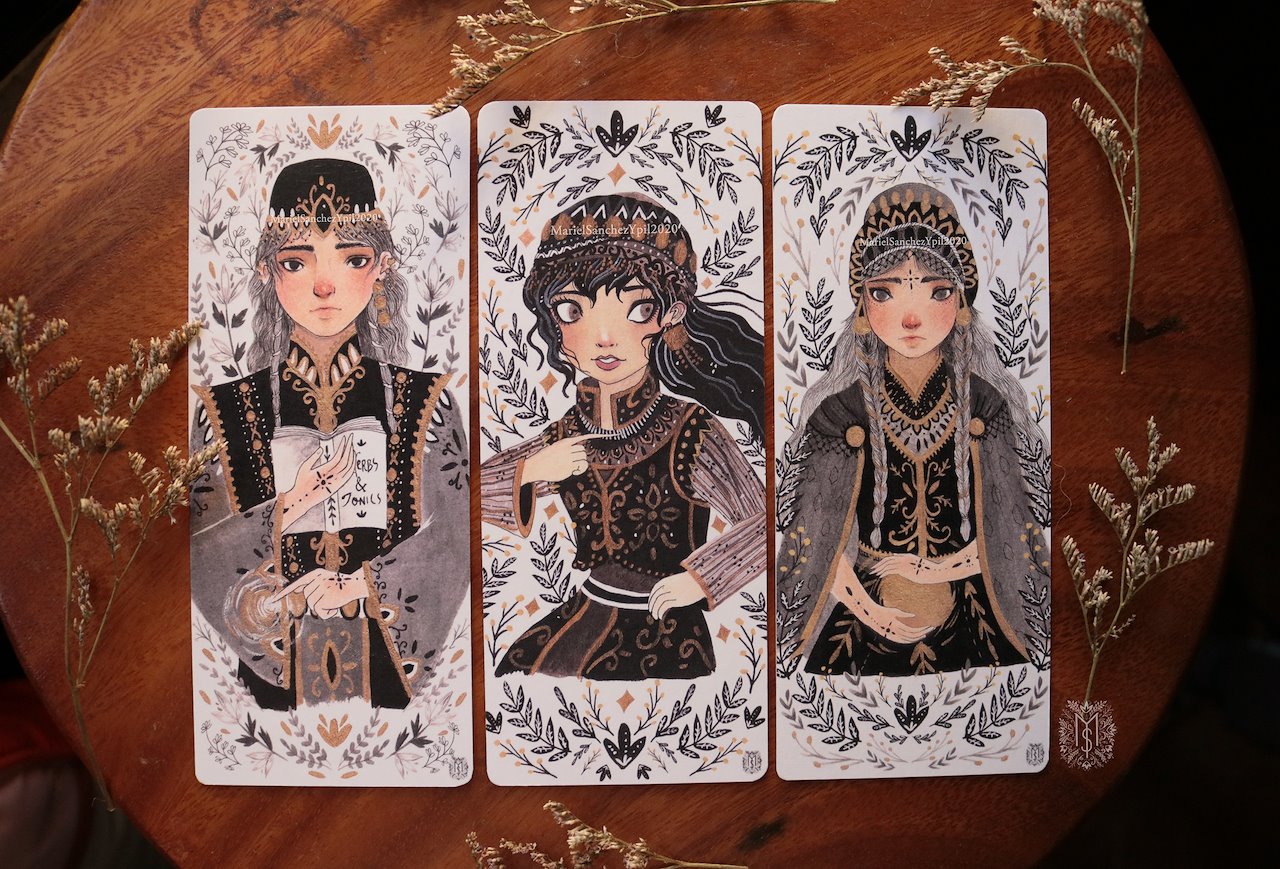 Witches and Wizards bookmarks, taken from my 'Tea & Spells' zine.
My mum commissioned me to create hand-drawn notebooks after I did one for a friend as a gift. We included some of my mini notepads as well. I had fun making them and what started out as floral doodles on envelopes turned into something really adorable. I am looking forward in making them again real soon.