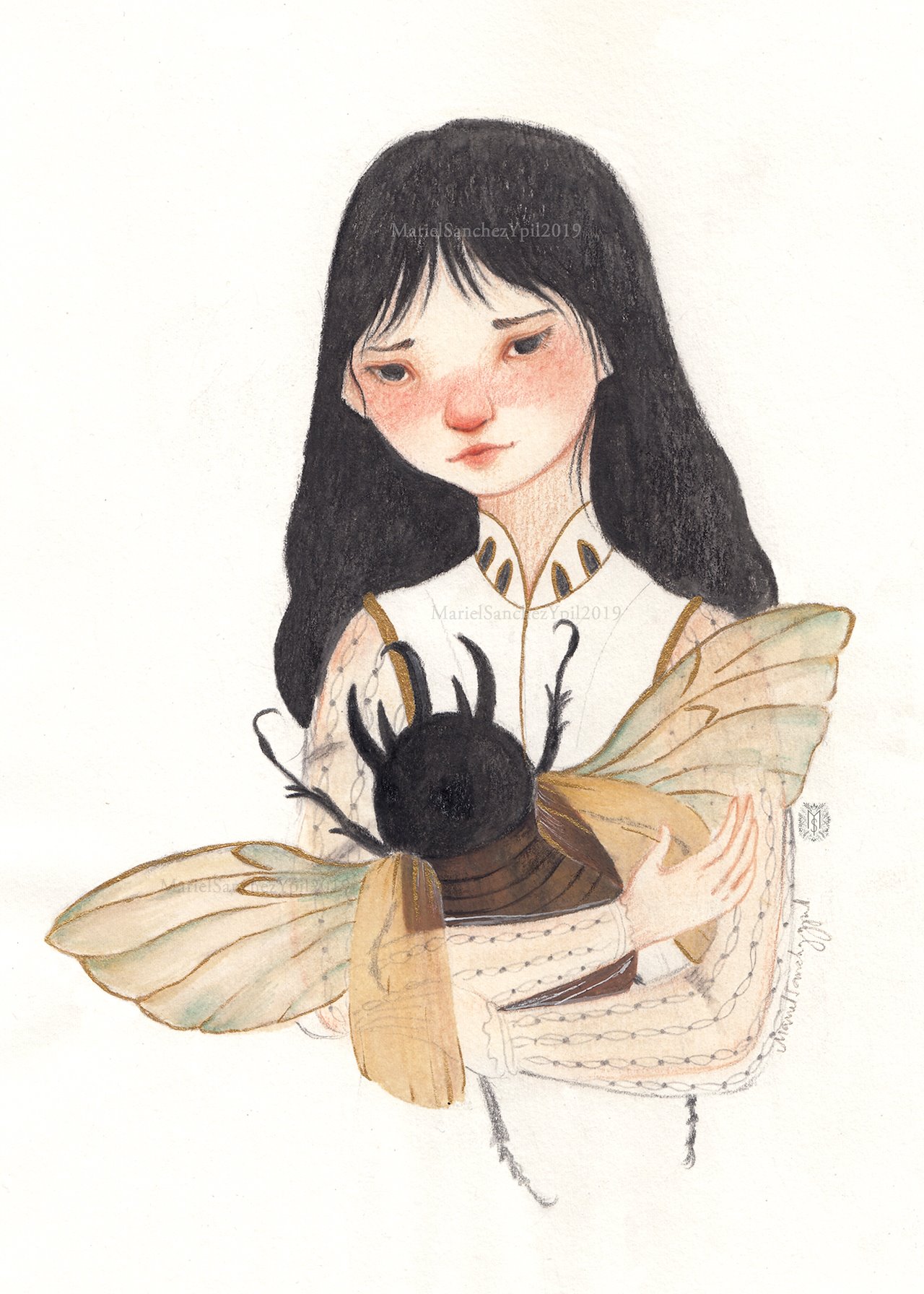 The fluttering of their wings felt familiar. Ah, her heart beats the same with every beat of their wispy wings.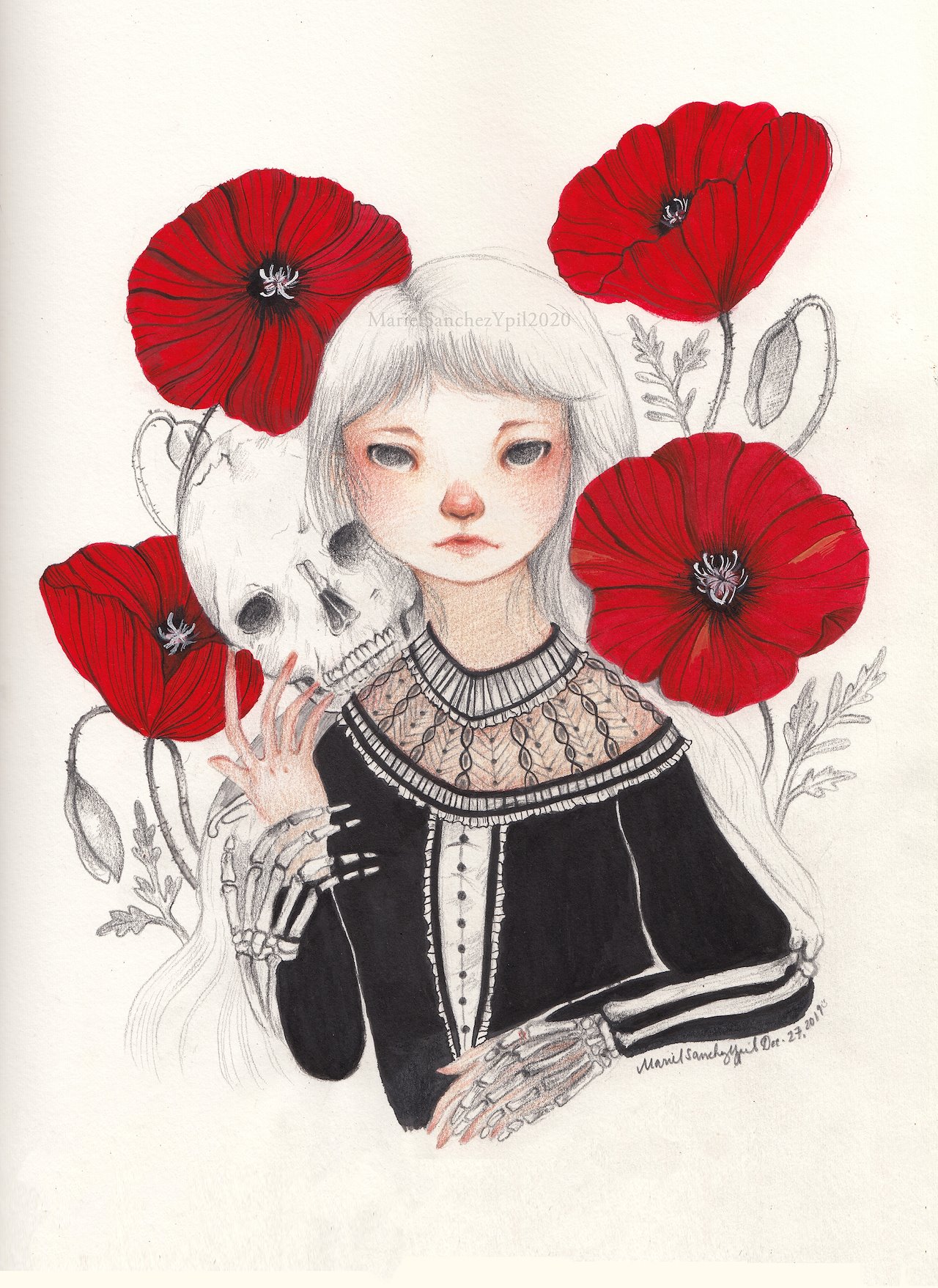 Remember me as the nightingales sing their last lullabies, when the sky and sea finally kiss, as the poppies bleed their last red and when the stars finally listen to countless whispered pleas. Do not forget me -- every bone in my body remembers every thought, including you.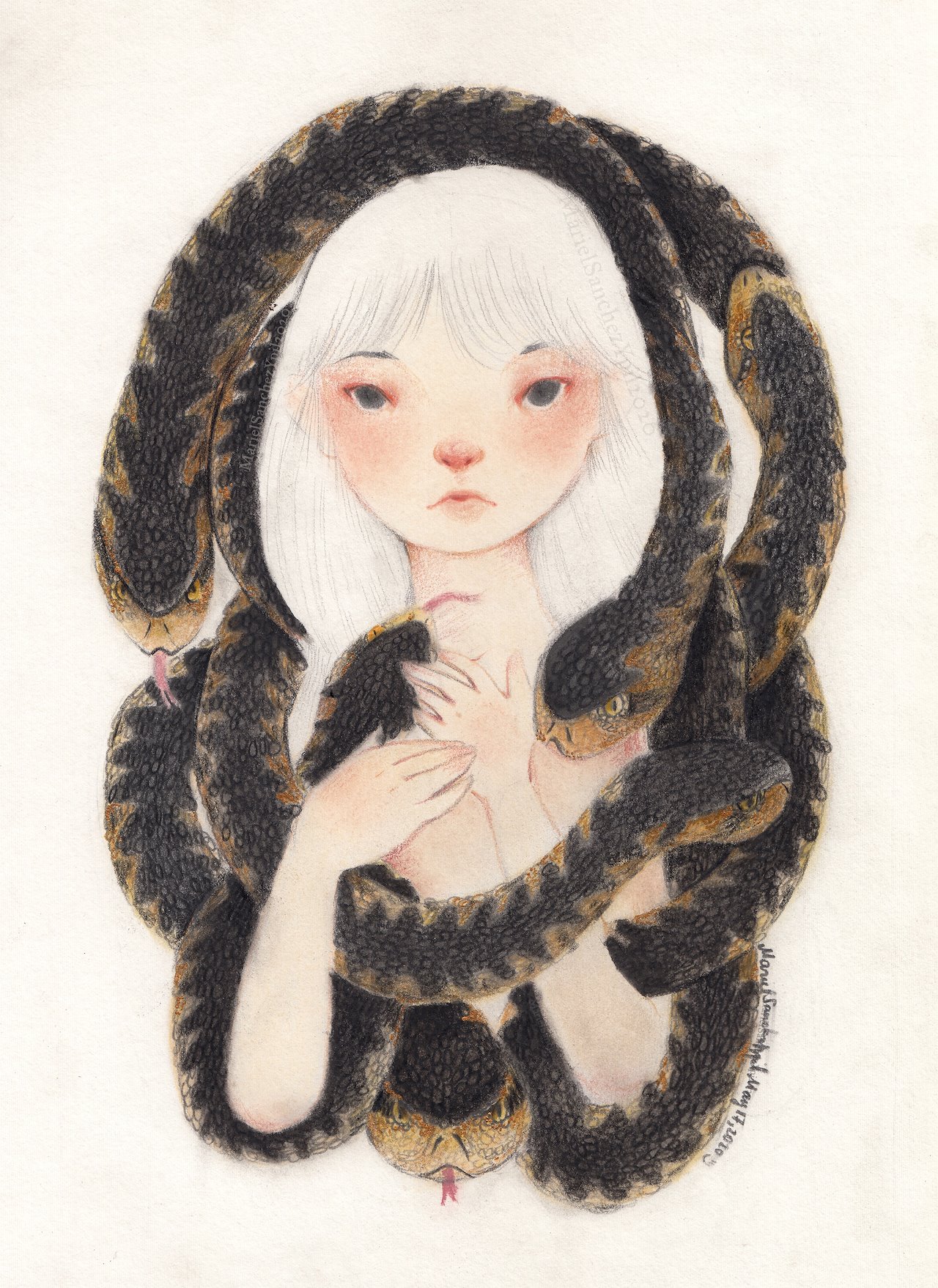 Orlov's Vipers
Endangered Species Series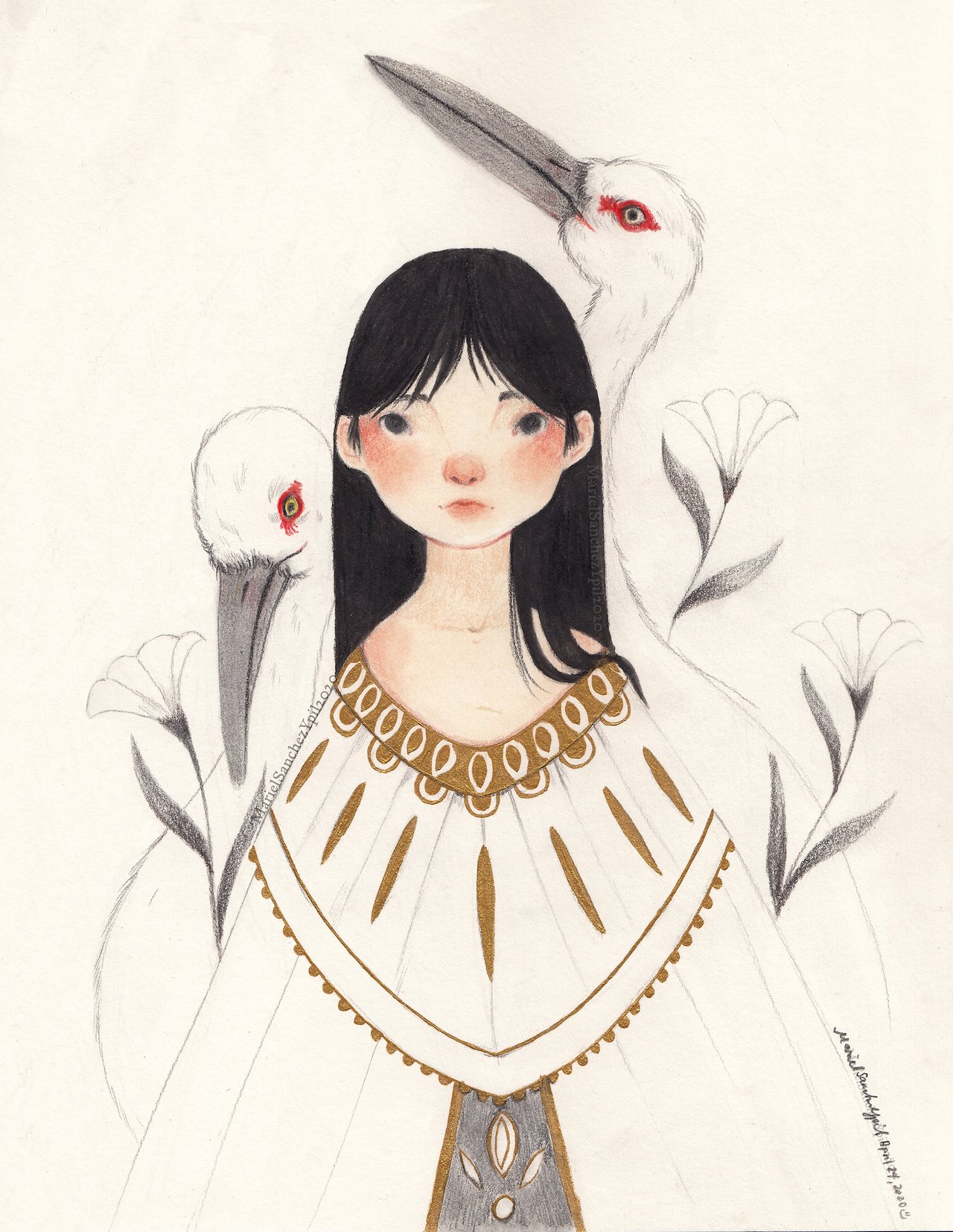 --Oriental Stork--
Endangered Species Series
Presences that linger even after they have left, snow-like wings that seem to hover in the wintry air.
The skies greet these magnificent birds as they flock to the silence of the rivers, much anticipated by every being that draws breath.
They are beauty with wings, the guardian sighed in content when she saw them in the sky, quiet as the snow that falls upon the mountains and plains. 'Welcome home,' she said as she embraced them, a warmth that was much needed in winter as much as in any season.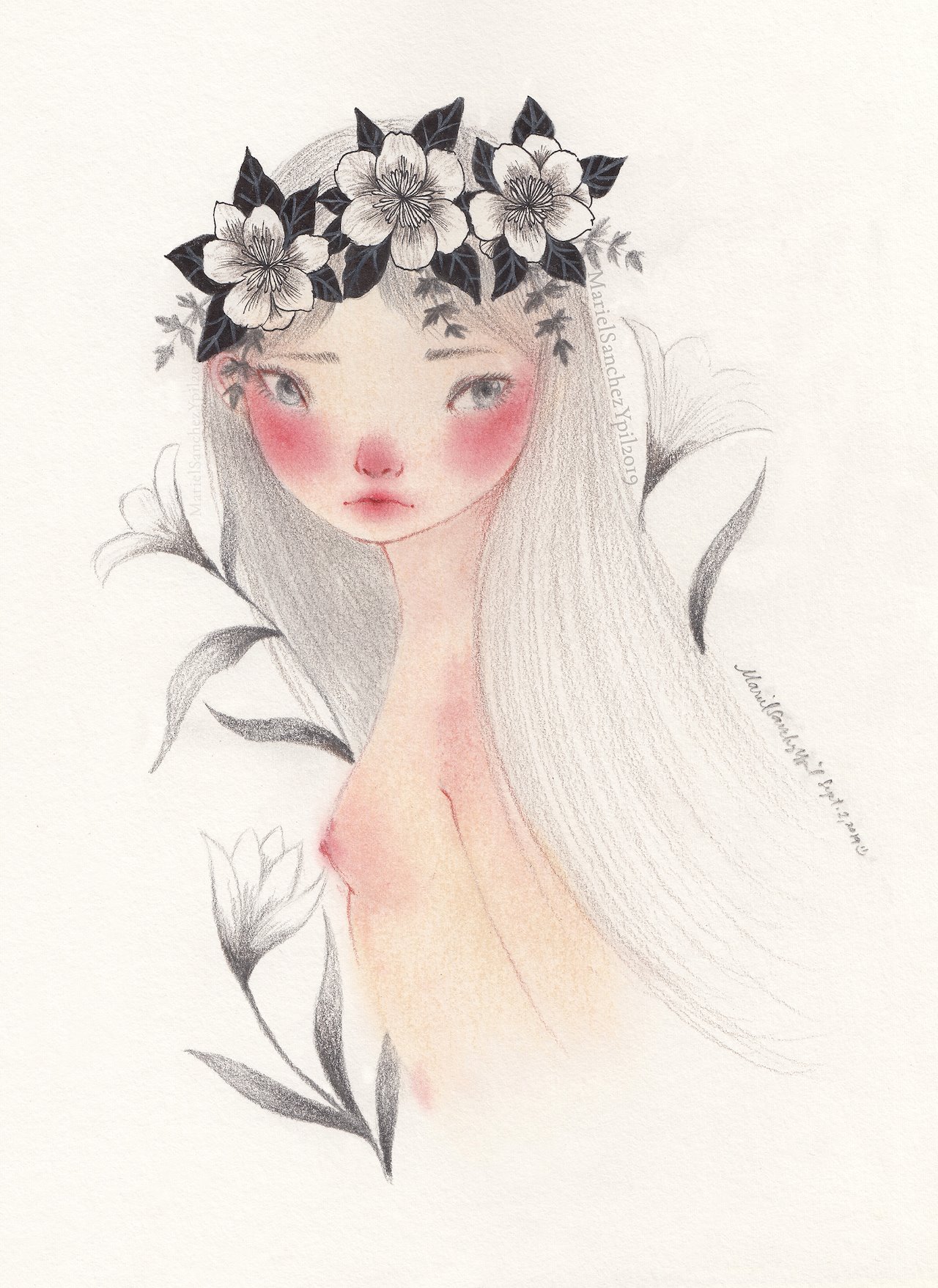 Hidden
Cold, silver light shone from the moon, traces of winter embracing the calm darkness of the forest. The trees stayed still and the stars looked on, both as if holding in their breaths as the silent being came into the moonlight's view.
He slid into the light like smoke – ethereal, out of reach, neither friend nor stranger. His eyes glassy like the midnight lake, admired the serenity of the forest as he walked from the shadows towards the hawthorn tree.
Hands full with his latest treasure, he hides the skull of the one they called brave and with a word, sealed it within forever. Here a secret, never to be seen.
The forest's eyes lingered on him as he smiles contently, his long raven black hair swaying in the gentle breeze like web-like threads in dark water. Without a word, he gazed up at the moon in recognition and blinked, his eyes mirroring the transient haze.
They all saw it. Yet none ever dared to speak.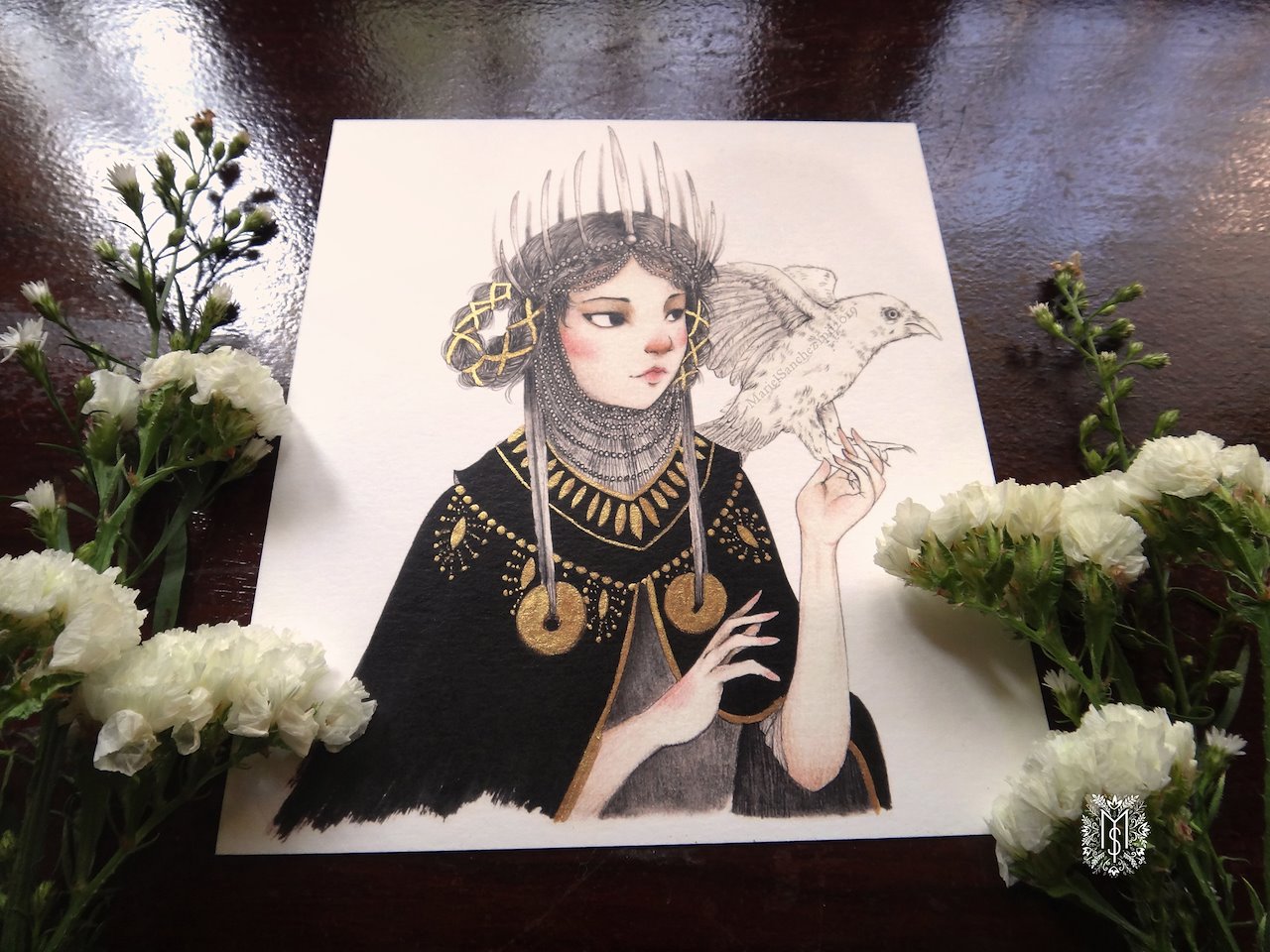 The Lady of the Crows
(Art Print with hand applied Gold Ink)
Sunlight filtered through the thick canopies of leaves above the forest. It was still very cold as winter has just returned to her sleep and the remnants of her still left a gentle breeze in the wind. Among the sprouting wildflowers, a white raven watched as something stirred atop the still snowy hill. The bird's blue eyes caught the slightest movement of a hand and within seconds the raven landed on a woman's red-tipped fingers, outstretched daintily from her black velvet sleeves. They stood watch over the forest, their eyes still glittering of frost and bitter cold. It will take them some time to get accustomed to the golden glow of spring.